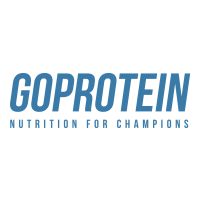 Goprotein Immufix
Goprotein Immufix: Quality Immune Support Formula
Immufix is a powerful high-dose complete food supplement in powder form made with high concentrations of nutrients that help to maintain a healthy and strong immune system.

Immufix contains vitamins, minerals and supplements to ensure optimal function of the body and the immune system.
Now
£45.99
£71.74
Save £25.75
 Advanced Health & Immune System Support Formula.
Over the years Immufix has had many success stories, and in our product review section of our website is your chance to tell us about yours.
Everyone who has contributed here has a story to tell about how Immufix has helped them in some way whether it be in their Sporting life or through a period of illness and in many case's just how it has improved their lives day by day.
If you would like to add your story or comment on an existing story please feel free.
              _________________________________________
In 2013 Sir Ranulph Fiennes had taken Immufix everyday for his coldest Antartic journey 2013 Expedition, with temperatures as low as -70C, and the coldest ever recorded in the Antarctic winter was -92C. He said' Immufix had played a major part in this expedition.
Immufix is used and endorsed by Sir Ranulph Fiennes
The Greatest Living Explorer of all times.
                           Sir Ranulph Fiennes. 
In 2013 explorer Sir Ranulph Fiennes said, he had begun his most dangerous adventure yet, in a bid to make the world's first Antarctic winter crossing with over 2000 miles, and no possibility of rescue.
.
                   Sir Ranulph Fiennes
We were providing nutritional management to top performers when our Biochemist Brian Welsby was first approached by Sir Ranulph Fiennes to help develop a nutritional strategy and create the products required to support his circum-polar navigation of the earth. Today the company employ several nutritionists and sport physicians who help athletes and adventurers to be the best they can.
Immufix provides the missing links in your daily diet and helps to build a strong immune system - so important to everyone in protecting against illness.
Immufix is a powerful high-dose complete food supplement in powder form made with high concentrations of nutrients that help to maintain a healthy and strong immune system.

Immufix contains vitamins, minerals and supplements to ensure optimal function of the body and the immune system.
Taken daily in water or juice, Immufix provides a powerful anti-oxidant formula combined with organically complexed vitamins, minerals and trace elements with amino acids which are essential elements to a healthy body. Such ingredients from material sources are more easily absorbed by the body. If taken as directed, Immufix helps the user to safeguard their intake of important nutrients.
Immufix was originally developed for professional athletes whose immune systems needed support as they suffered from frequent opportune infections like flu, the common cold, and other viral infections. Their immune systems were compromised because of high training loads. Immufix is now commonly used by many professional and Olympic athletes to fight opportune infections. Aside from sport, Immufix has also assisted many less fortunate individuals who have succumbed to diet related illnesses and patients with compromised or weak immune functions.
A strong immune system is dependent upon the provision of the correct balance of essential nutrients. Our society is full of people whose immune systems have been compromised. The risk is frequent colds, flu-like symptoms, lack of energy etc and when the condition is not corrected leads to the increased risk of serious disease, gastrointestinal ailments, viral infections and long lived debilitating infections.
Today, nourishment is derived from a kaleidoscopic assortment of foods available in supermarkets, fast food take-aways and restaurants. This situation however is far removed from what is needed to achieve optimum nutritional status largely because many foods currently available are the result of mass growth and manufacture. Modern farming practices involving the widespread use of chemical fertilisers has depleted many foods of essential minerals and trace elements such as magnesium, zinc, chromium, selenium, silver etc. all of which are essential to the correct functioning of our bodies.
These 'missing links' provide the essential nutritional components needed for the correct functioning of the body -our whole metabolism. Such 'missing links' are essential to correct in particular enzyme functioning. Enzymes are vital to the given task of maintaining our life processes. Optimal functioning of our body only occurs when sufficient nutrients from our food are being continuously supplied through balanced nutrition.
If sufficient nutrients and anti-oxidants are not available from the food we eat, some metabolic pathways close with a detrimental effect on the individual e.g. weakened immune system leading to illnesses and the onset of major diseases. This together with our heavily polluted planet makes it easy for our immune system to fail.
Immufix, is a 100% natural daily drink to help build a strong immune system and combat these risks.
The role of Immufix therefore is to help ensure adequate and appropriate nutrition. Immufix has been specially formulated to include all those nutrients which are considered significantly important in the support of the digestive and immune systems.
Immufix Servings per tub: 30
Recommended dosage: one 25g serving a day. 
Directions: add one level scoop (supplied) to 200ml of water or your favourite juice and stir in well.
Immufix Nutritional values:
                                        per 100g                per Serving (25)g             
Energy Kj                           1275                         318
Energy kcal                         302                          75
Fat (g)                                 2.0                           0.5
Saturates (g)                        0.1                           nil
Carbohydrates (g)                52.9                         13.2
Of which Fructose (g)           39.6                          9.9
Sugar (g)                                nil                           nil
Protein (g)                             8.5g                        2.1
Fibre* (g)                               18.8                        4.7
Sodium (g)                              0.6                        0.2
of which polyols                        nil                        nil
of which starch                     13.3g                      3.3g
of which monounsat              0.1g                       nil g
of which polyunsat                1.8g                        0.5g
* BY AOAC Method
Allergen Information: For allergens, see ingredients in Nutritional Information in bold.
Made from a factory that handles gluten.
This product is suitable for vegetarians.
Store in a cool dry place.
Ingredients
natural flavouring, citrus bioflavonoids, mineral enhanced yeast, phosphorus, vitamin B12, vitamin D (D3), copper, manganese, molybdenum, potassium, PABA, yeast concentrate providing niacin (as niacinamide), choline and biotin complexed in soy concentrate, colour: beetroot juice powder, vitamin K and folic acid complexed in alfalfa concentrate, inositol complexed in corn meal concentrate., beta carotene complexed in carrot concentrate, iodine, boron, selenium, chromium, thiamin, roboflavin, modified sunflower oil , conjugated linoleic acid (CLA), L-taurine, vitamin C complexed in citrus pulp, citric acid, L-glutamine, dextrose, fructose, soya kernel concentrate, L-methionine, potassium citrate, pantothenic acid, iron, vitamin B6, magnesium, Vitamin E, dried nutrient enhanced bacteria †, calcium, zinc, Fructo-oligosaccharide 27.6%
Nutrition
| | | | | |
| --- | --- | --- | --- | --- |
| Typical Values: | per 100g | per 25g | RI* | RI*/day |
| Energy kJ | 1.00 | 0.3 | 2000.00 | 0.02% |
| Energy kcal | 302.00 | 75.5 | 0.00 | inf% |
| Protein | 8.50 | 2.1 | 0.00 | inf% |
| Carbohydrate | 52.90 | 13.2 | | |
| of which fructose | 39.60 | 9.9 | | |
| of which sugars | 0.00 | 0 | 90.00 | 0.00% |
| of which starch | 13.30 | 3.3 | | |
| Fat | 2.00 | 0.5 | 70.00 | 0.71% |
| of which saturated | 0.10 | 0 | 20.00 | 0.00% |
| of which polyunsaturated | 1.80 | 0.5 | | |
| Fibre | 18.80 | 4.7 | 6.00 | 78.33% |
| Sodium | 0.60 | 0.2 | | |
* Reference intake of an average adult (8400kJ/2000kcal)
When will it be delivered?
We aim to ship all orders that we receive by 3 pm UK time between Monday to Friday


How are your items sent
Our main UK Shipping option is with Royal Mail Tracked service
( In some circumstances we may use other carriers, depending on the destination and product )


Is there tracking on my order?
Yes, tracking numbers are sent when the order despatch confirmation is sent, and they have a link to your tracking service
Tracking usually comes live during the evening of the day of despatch of your order


Do you ship outside of the UK
Yes we do.
Overseas shipping will vary depending on location, weight, and service available.
Delivery times for overseas orders can vary considerably depending on location, please get in touch if
you need details of delivery options by emailing info@extremeadventureraces.com and giving us your address,
including country and Post or Zip code