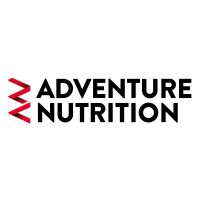 Adventure Nutrition Action Pack, 300g Self Heating Meal SPICY VEGETABLE RIGATONI
300g Self Heating Meal SPICY VEGETABLE RIGATONI
This SPICY VEGETABLE RIGATONI Action Pack is a meal that is Ready-to-Eat (MRE) it is a self-contained, individual meal. commonly used by expeditions, emergency, humanitarian aid, campers, rescue teams, schools, the military, and the prepping community in situations where regular food preparation is not feasible. An MRE single meal is a complete meal packed in a durable, lightweight package that can be easily transported and consumed on the go.
By adding the Flamless meal heater and the activation sachet, you will have a hot meal in 10 minutes
This Adventure Nutrition Action Pack Contains:

SPICY VEGETABLE RIGATONI MRE ready-to-eat meal
Flameless meal heater
Heater Activation sachet
Long Handled, reusable spork ( 70% biodegradable )
Antibacterial wipe, Biodegradable wipe with recyclable package
Now
£6.99
£7.49
Save £0.50
Usually £8.55 - Save: £1.56 (18%) With this bundle compared to buying individually
Self-heating Action Packs are designed to heat the meal up by just adding water or an activation sachet, without the need for any external Gas, electricity or Flames. They contain a chemical heating element that is activated by adding water, ( or an activation sachet ) which then heats up the food and provides a piping-hot meal in just a few minutes.

Water is your fuel, No Gas, Electric or Flames required



When will it be delivered?
We aim to ship all orders that we receive by 3 pm UK time between Monday to Friday


How are your items sent
Our main UK Shipping option is with Royal Mail Tracked service
( In some circumstances we may use other carriers, depending on the destination and product )


Is there tracking on my order?
Yes, tracking numbers are sent when the order despatch confirmation is sent, and they have a link to your tracking service
Tracking usually comes live during the evening of the day of despatch of your order


Do you ship outside of the UK
Yes we do.
Overseas shipping will vary depending on location, weight, and service available.
Delivery times for overseas orders can vary considerably depending on location, please get in touch if
you need details of delivery options by emailing info@extremeadventureraces.com and giving us your address,
including country and Post or Zip code