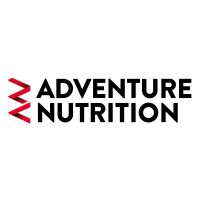 Extreme Lightweight Multi Day Desert Liquid Food Pack. REVIVE. RECOVER. REFUEL
Lightweight Multi Day Liquid Food Pack: Liquid Food Packs
Super Lightweight Ultra Fuel Liquid Food Pack
No Cooker or Hot water required
Suitable for multi stage 250km events **
Total Weight 2.65 Kg
Total Kcal 11,688
Supplied & Packed into Box
Consisting of :
Ultra Fuel Liquid Food
4:1 endurance Fuel
** See notes in Description Below
Now
£155.99
£175.20
Save £19.21
The pack consists of 5 different flavours of Ultra Fuel Liquid Food 
See Notes below about Extreme Ultra Fuel Liquid Food & 4:1 Endurance Fuel 
It does NOT include anything for Breakfast on the first day as that does not need to be carried and can be anything you like 
It does NOT  include afternoon or evening on the last day, as it is a short day, and most will be finished by early afternoon
It is expected that you will supplement with your favourite snacks & treats to meet the Event organisers rules and regulations 
Day 1              is 2 x Ultra Fuel, 2 x Endurance Fuel   1734 Kcal
Day 2              is 3 x Ultra Fuel, 2 x Endurance Fuel.  1734 Kcal
Day 3              is 3 x Ultra Fuel, 2 x Endurance Fuel   1734 Kcal
Day 4 & 5        is 7 x Ultra Fuel, 5 x Endurance Fuel  4110 Kcal
Day 6              is 3 x Ultra Fuel, 2 x Endurance Fuel   1734 Kcal
Day 7              is 1 x Ultra Fuel, 1 x Endurance fuel    642 Kcal
Total                                                                             11,188.00 Kcal
ULTRA FUEL LIQUID FOOD 
Comes in 100g sachets which are 450Kcal, 58g of Carbohyrate, 20g protein
High Energy, Low Weight and very compact
Each 100g has 33% of your recommended daily allowance of Vitamins & Minerals
Ultra Fuel is a slow release high quality energy that starts to take effect after around 6 minutes** compared to the normal 35 minutes** that other food and energy bars take
** These times can vary from person to person  
ENDURANCE FUEL :
Much more than just an Energy Drink or Electrolyte drink, Endurance Fuel is a High Quality drink that has Carbohydrates, electrolytes and protein. 
Not many drinks with this combination, and Endurance fuel has higher levels of protein than any other that we have seen *( there are not many) 
Perfect for Endurance activities, and also makes a great Recovery drink
When will it be delivered?
We aim to ship all orders that we receive by 3 pm UK time between Monday to Friday


How are your items sent
Our main UK Shipping option is with Royal Mail Tracked service
( In some circumstances we may use other carriers, depending on the destination and product )


Is there tracking on my order?
Yes, tracking numbers are sent when the order despatch confirmation is sent, and they have a link to your tracking service
Tracking usually comes live during the evening of the day of despatch of your order


Do you ship outside of the UK
Yes we do.
Overseas shipping will vary depending on location, weight, and service available.
Delivery times for overseas orders can vary considerably depending on location, please get in touch if
you need details of delivery options by emailing info@extremeadventureraces.com and giving us your address,
including country and Post or Zip code