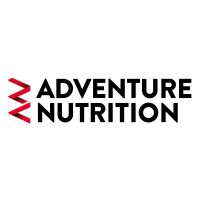 Pack & Go 600 Kcal Beef Shepherds Pie
Pack & Go 600 Kcal Freeze Dried Food Beef Shepherds Pie
Pack N Go Beef Shepherds Pie is a 600 Kcal freeze-dried lightweight and compact food option designed specifically for outdoor adventurers, hikers, campers, humanitarian aid, emergency services and mountaineers who need convenient and nutritious sustenance on the go. Freeze-drying is a process that removes moisture from the food while preserving its taste, texture, and nutritional value.
Now
£7.25
£9.00
Save £1.75
Pack N Go Beef Shepherds Pie is a 600 Kcal lightweight freeze-dried meal

To prepare the Pack N Go Beef Shepherds Pie meal, you would usually follow these simple steps:
Open the pouch and spread the bottom to give it stability
Add a specified amount of hot water to the pouch (water quantity will vary depending on the meal and its different ingredients, see the recipe and portion size for the timescale needed).
Reseal the pouch and gently mix the contents to ensure all ingredients are submerged in water, follow the instructions on each recipe for the water levels needed.
Allow the meal to rehydrate for a certain period, usually around 8-10 minutes, depending on the meal, and the desired texture and portion size
Once rehydrated, carefully open the pouch, stir the contents, and it's ready to eat!

The resulting meal will have a similar taste and texture to a freshly prepared meal of the same recipe. The ingredients will regain their original consistency. Despite being lightweight and freeze-dried.

Freeze-dried expedition meals are popular in many situations due to their long shelf life, minimal preparation requirements, and the fact that they can be easily carried without adding excessive weight or bulk. They provide a convenient and nourishing option for individuals who need sustenance during activities in many challenging and remote locations
Ingredients
vegetable oil, caramel powder, SSF420K, soya protein, dextrose, pepper, salt, peas, onion powder, HPV4BE, minced beef, potato starch, milk powder, kibbled onion, protex 3424, beef 610972H, potato flavouring 7/10/20, vitamin C, Potato powder
Nutrition
| | | | | |
| --- | --- | --- | --- | --- |
| Typical Values: | per 100g | per 145g | RI* | RI*/day |
| Energy kcal | 412.00 | 597.4 | 0.00 | 0.00% |
| Fat | 13.60 | 19.7 | 70.00 | 28.14% |
| Carbohydrates | 54.40 | 78.9 | 0.00 | 0.00% |
| Sugar | 16.80 | 24.4 | | |
| Protein | 21.60 | 31.3 | 0.00 | 0.00% |
| Salt | 0.40 | 0.6 | 6.00 | 10.00% |
* Reference intake of an average adult (8400kJ/2000kcal)
When will it be delivered?
We aim to ship all orders that we receive by 3 pm UK time between Monday to Friday


How are your items sent
Our main UK Shipping option is with Royal Mail Tracked service
( In some circumstances we may use other carriers, depending on the destination and product )


Is there tracking on my order?
Yes, tracking numbers are sent when the order despatch confirmation is sent, and they have a link to your tracking service
Tracking usually comes live during the evening of the day of despatch of your order


Do you ship outside of the UK
Yes we do.
Overseas shipping will vary depending on location, weight, and service available.
Delivery times for overseas orders can vary considerably depending on location, please get in touch if
you need details of delivery options by emailing info@extremeadventureraces.com and giving us your address,
including country and Post or Zip code