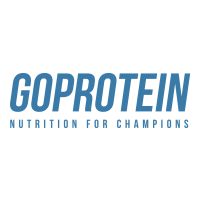 ISO FUEL Isotonic Sports Energy Drink
ISO FUEL Isotonic Sports Energy Drink: Quality Energy Drink
Iso Fuel is an isotonic carbohydrate-electrolyte drink that provides high GI and low GI carbohydrates and essential minerals.
Now from
£18.99
£24.69
Save £5.70
Serious Fuel For Serious Sport.

Over the years our Goprotein Team created a one-to-one tailored package of nutritional management for a number of the worlds top sports men and women :

Paula Radcliffe (athlete) • James Cracknell (rowing) • Denise Lewis (heptathlete) • Kelly Morgan (javelin) • Sonia O'Sullivan (athlete) • Martin Johnson (England rugby Captain) • Adrian Turner (swimmer) • Eduardo van Vianen (laser sailing) • Kate Allenby (pentathlete) • Sir Ranulph Fiennes (explorer) • Shirley Robertson (single-handed dinghy) • Chantal Daucourt (mountain biker) • Anna Hemmings (kayak) • Marion Clignet (road cycling racer) • Joe Pavey (athlete) • Emily Webley-Smith (tennis) • Julie Hollman (heptathion) • Rosie Swale (runner,adventurer) • John Mayock (athlete) • Charlotte Dale (athlete) • Maria Lynch (athlete) and many more.

Goprotein will only launch a product if we are 100% happy with it. It may take years of research and development to create a product in our laboratory, but you can be assured, it will be the best. 
Isotonic Sports Energy & Electrolyte Drink.
Iso Fuel Sports Energy Drink:
is a carbohydrate and electrolyte drink that delivers maximum and enduring energy and replenishes lost electrolytes. It is made mainly with natural ingredients that are stable, rapidly absorbed and easy on the stomach, even during intense exercise and race effort.
Iso Fuel Sports Energy Drink:
uses a balanced matrix of maltodextrin, a low GI carbohydrate complex for lasting energy and fructose and dextrose, two high GI carbohydrates for fast energy. It uses real fruit flavours that are light and not too sweet.
Nutritional values:
| | | |
| --- | --- | --- |
|   | per 100g | per 50g serving (2 scoops = 50g |
| Energy kJ | 1591 | 796 |
| Energy kcal | 380 | 190 |
| Fat (g) | Nil | Nil |
| Saturates (g) | Nil | Nil |
| Carbohydrates (g) | 95.2 | 47.5 |
| Sugar (g) | 7.8 | 3.9 |
| Protein (g) | Nil | Nil |
| Fibres (g) | 1.6 | 0.8 |
| Sodium (mg) | 160mg | 80mg |
Ingredients:
Mixed chain carbohydrate complex (Maltodextrin (hydrolysed maize starch), Dextrose, Fructose), Electrolyte complex (Sodium chloride,Dipotassium phosphate, Trisodium citrate, Magnesium citrate), Artificial sweetener (Sucralose), Food acid (Citric acid), Natural colour (Turmeric and/or Beetroot juice powder).
Allergen Information: For allergens, see ingredients in bold.
No knowing allergens.
Made from a factory that handles gluten.
Suitable for vegetarians.
Keep in a cool dry place.
ISO FUEL has been race proven in nearly every major international competition over the last 15 years and has helped to win many world championships and Olympic medals.
Scientific dossier ISO FUEL.
EFSA opinion on carbohydrate-electrolytes and endurance performance:
The Panel concludes that a cause and effect relationship has been established between the consumption of carbohydrate-electrolyte solutions and maintenance of endurance performance.
The Panel considers that in order to bear the claim a carbohydrate-electrolyte solution should contain 80-350 kcal/L from carbohydrates, and at least 75 % of the energy should be derived from carbohydrates which induce a high glycaemic response, such as glucose, glucose polymers and sucrose. In addition, these beverages should contain between 20 mmol/L (460 mg/L) and 50 mmol/L (1,150 mg/L) of sodium, and have an osmolality between 200-330 mOsm/kg water. The target population is active individuals performing endurance exercise.
When will it be delivered?
We aim to ship all orders that we receive by 3 pm UK time between Monday to Friday


How are your items sent
Our main UK Shipping option is with Royal Mail Tracked service
( In some circumstances we may use other carriers, depending on the destination and product )


Is there tracking on my order?
Yes, tracking numbers are sent when the order despatch confirmation is sent, and they have a link to your tracking service
Tracking usually comes live during the evening of the day of despatch of your order


Do you ship outside of the UK
Yes we do.
Overseas shipping will vary depending on location, weight, and service available.
Delivery times for overseas orders can vary considerably depending on location, please get in touch if
you need details of delivery options by emailing info@extremeadventureraces.com and giving us your address,
including country and Post or Zip code